How to Start a Franchise
We offer three different ways to start a franchise full workshop rebrand, which can be applied to a location you are currently running or one you have purchased, a new build or a branding of a shop you have acquired. Each option has a slightly different timeline and assessment process, but each produce successful auto repair franchises.
Workshop Rebranding or Acquisition
A rebrand or workshop conversion is when a workshop chooses to rebrand their existing building into a Bosch Auto Service. This is a quicker way to franchise ownership and is a great way to add value to your shop. With a workshop conversion you have the option for construction to help improve your shops layout and bay capacity as well as exterior.
Our rebranding and acquisition options offers full support during the entire rebranding process as well as strategic guidance for shop layout. Our branding options make the process simple by utilizing tried and true Bosch concepts and designs refined through the decades which embodies a premium feel. We have manufacturers and construction partners familiar with our process who are ready to get you started.
Who is This Option for
Though this could be a great fit for a variety of shops, a rebrand works well for owners who have recently acquired a shop or looking to make major updates to their current shop. Our rebrand gives your shop new visibility, a recognized brand name and the opportunity to enhance your customer's in store experience.
The Benefits of Rebranding
The conversion takes less time
It is more cost effective
Attracts a new set of customers with the Bosch brand
Improves in store experience
If you are thinking about converting your workshop into a Bosch Auto Service, but would like more information, please speak with one of our expert franchise consultants.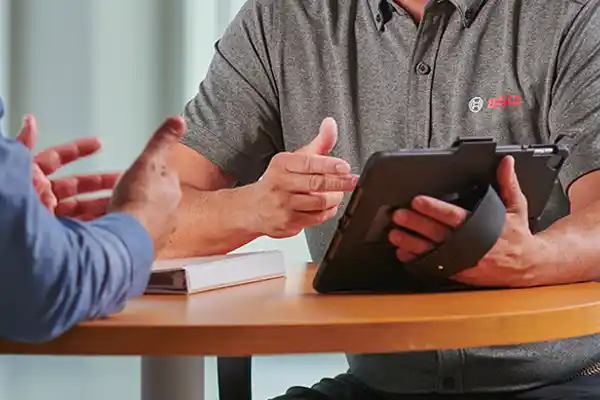 Workshop New Builds
Bosch Auto Service locations can also be built completely new. This solution, though it takes longer, allows both the owner and our experts the opportunity to create a purpose-built location for you area. The requirements are slightly different form our rebranding option.
With a workshop new build, each owner gets consultation during the entire build process and access to Bosch's strategic partnerships when it comes to construction.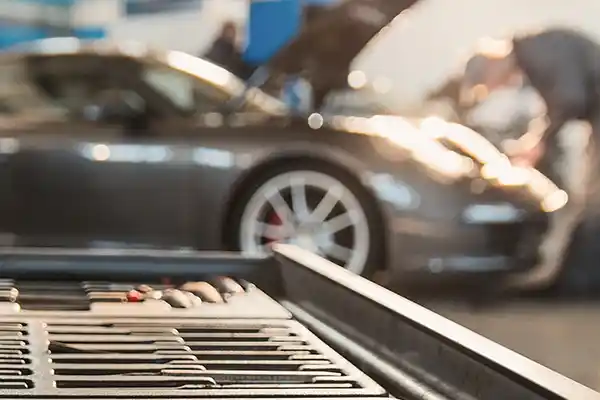 Who is This Option for
Building a new workshop presents a compelling opportunity for those seeking to expand in the automotive service industry and build something truly customized. A new build allows our owners to design a state-of-the-art facility, purpose-built to meet the modern needs of customers and vehicles alike. This option is best suited for experienced business owners who strive for excellence.
Benefits of a new build
Control over building design
Expert guidance
Purpose-built location
Start with a recognized brand
If you already have a plot of land or were thinking about building a workshop, a new build could be the best option for you. Connect with one of our franchise consultants to discuss how we can get you on the road to success.
Let's Get Started
In order to get started with either a new build or a building rebrand you need to speak with a Bosch consult first. Get started by clicking the button below.