Bosch Auto Service Difference
The Bosch Auto Service Franchise is a contemporary business model that combines the benefits of franchising with a strong emphasis on empowering entrepreneurs to maintain ownership and control of their businesses.
Globally Trusted Leader
As the only franchise backed by a manufacturing OEM, our owners benefit from unparalleled access to industry expertise, technical knowledge, and specialized support. This invaluable resource ensures that each Bosch Auto Service location has a competitive edge in terms of product quality, innovation, and process efficiency. We have been making high-quality parts for over 135 years; going back as far as the magneto, and many of our original vehicle inventions are still around today. In fact, a Bosch part is found in 90% of domestic vehicles on the road.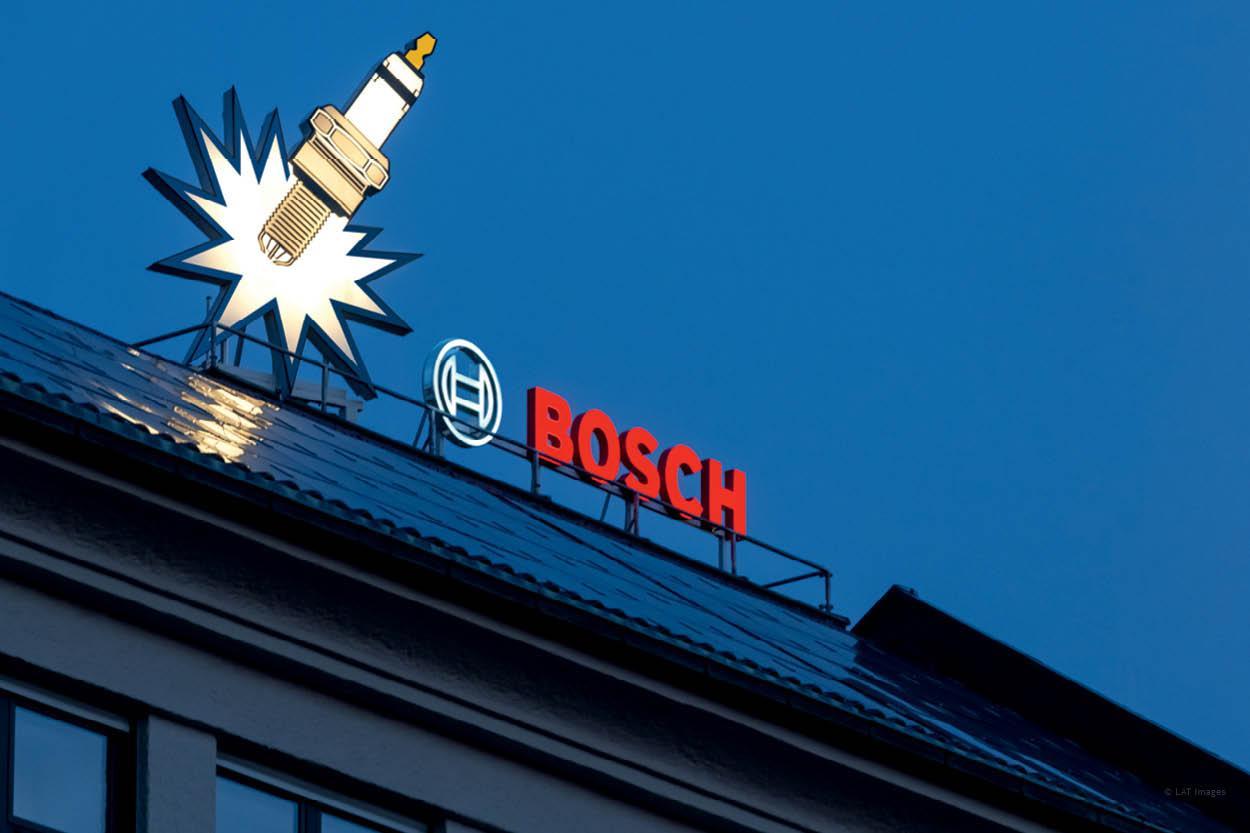 As a global leader in product development a
n
d a manager of over 15,000 auto repair shops globally, Bosch is uniqu
ely qualified to help each Bosch Auto Service succeed.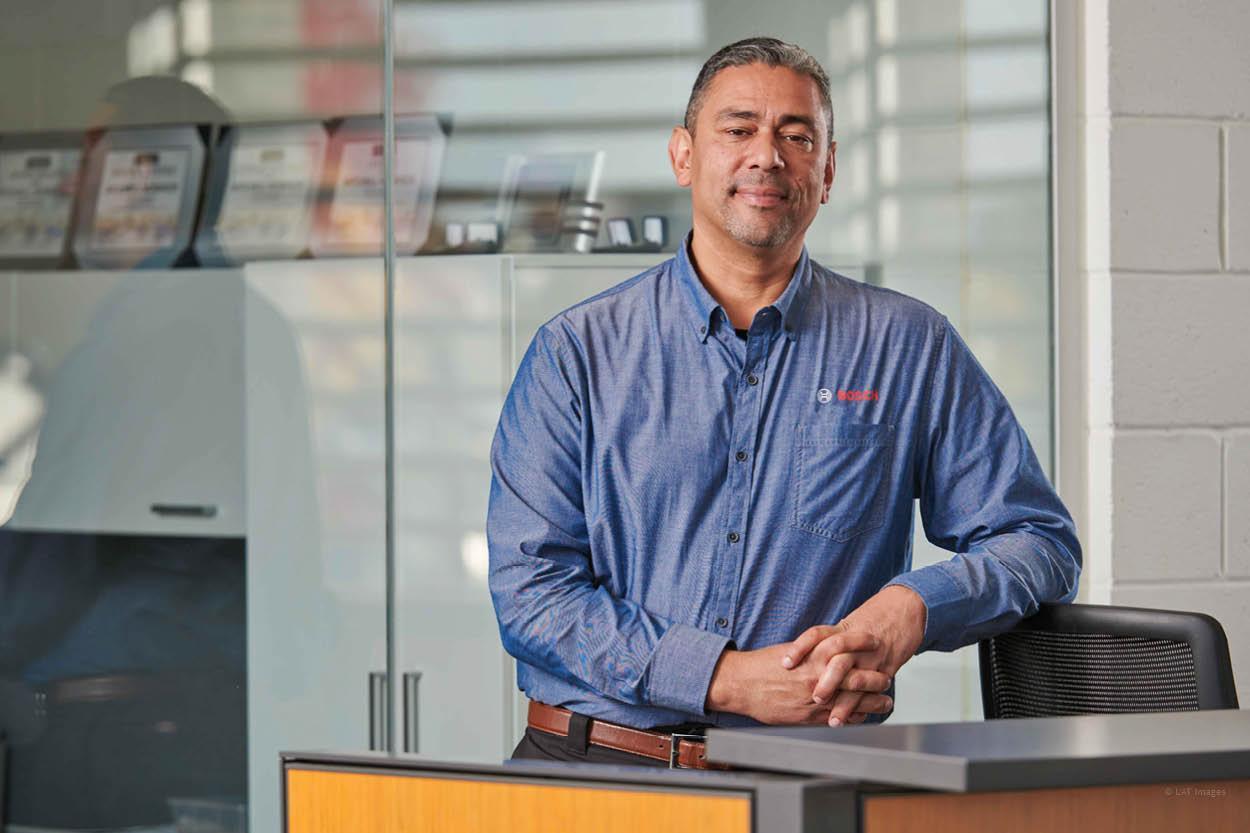 Entrepreneurial Autonomy
The Bosch Auto Service Franchise prioritizes giving our owners autonomy in their day-to-day operations. Meaning each Bosch Auto Service owner has the flexibility to make strategic decisions, manage their teams, and adapt to local market conditions without excessive interference.
Ownership Stake
Unlike traditional franchises that may require franchisees to surrender a significant portion of their business, Bosch Auto Service allows owners to retain control of their shop. This ownership fosters a sense of pride and commitment while also providing a direct financial incentive for each Bosch Auto Service owner to drive their business's success.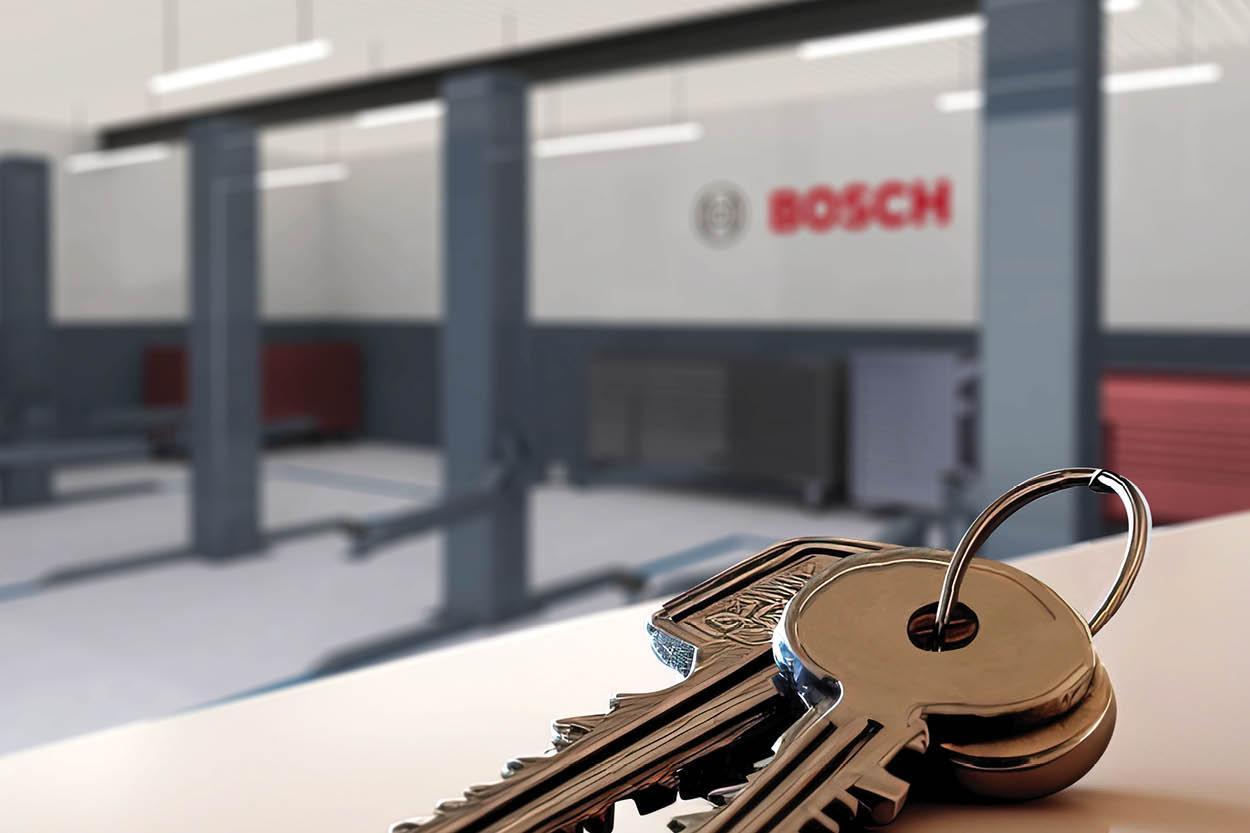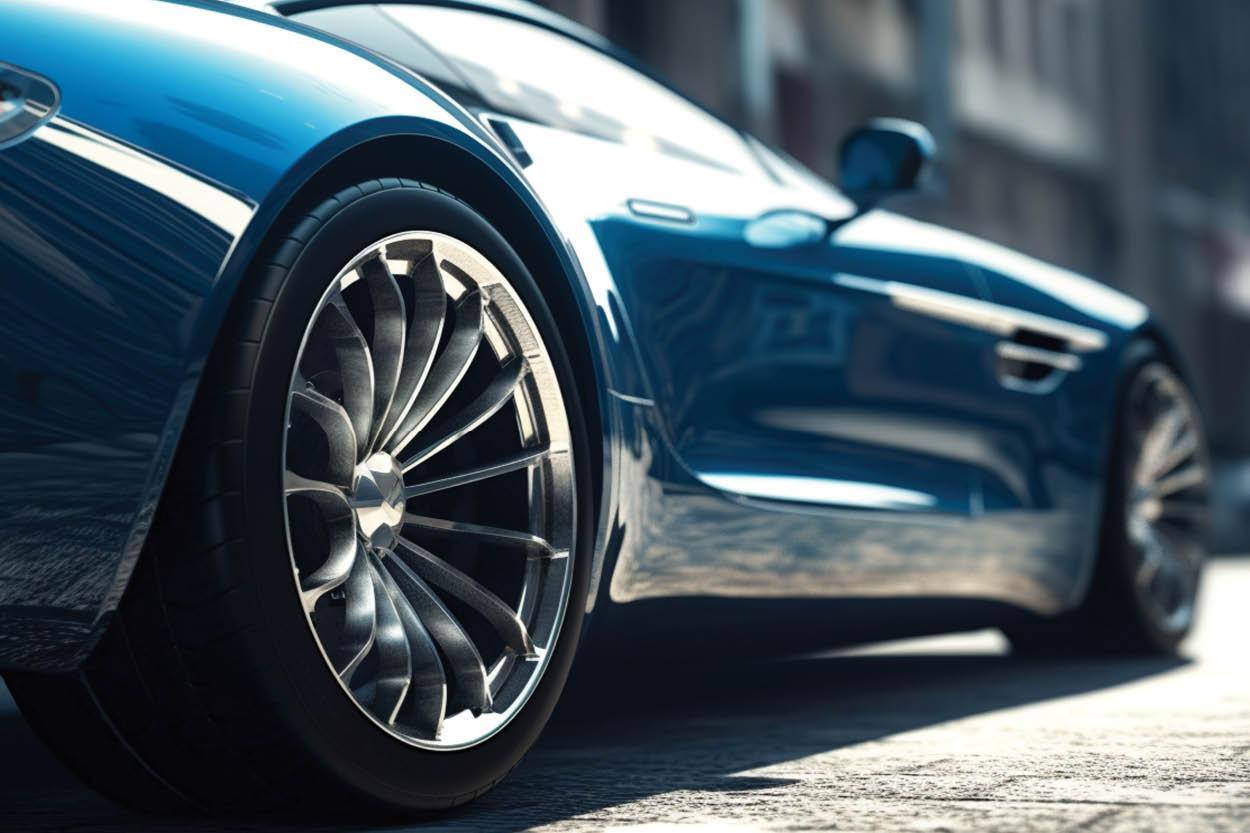 Attract Premium Customers
Bosch has a wide range of customers across various industries who appreciate the quality of products Bosch offers. They remain loyal to the brand, actively seeking Bosch products and services in their daily lives. As a Bosch Auto Service provider, customers will seek out your shop due to the existing relationships they have with Bosch.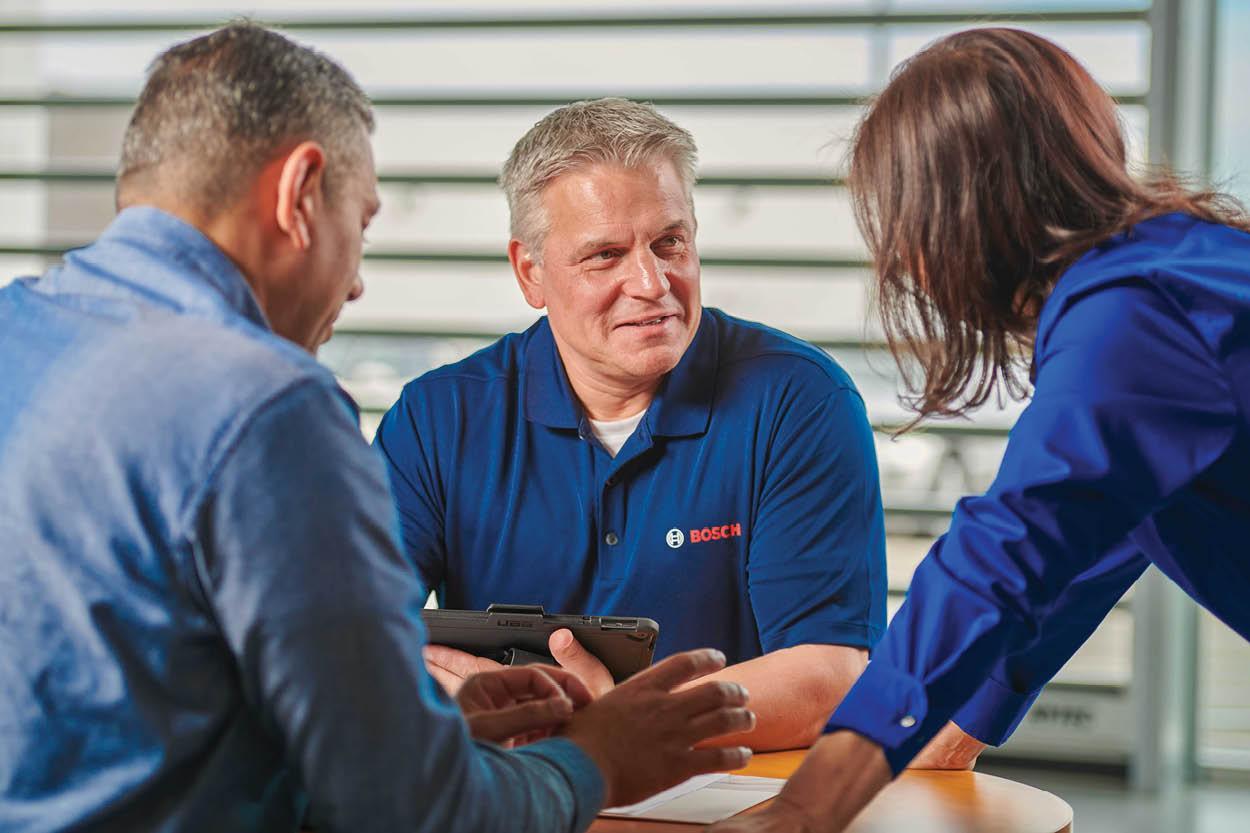 Direct Input into Strategic Decisions
Bosch Auto Service owners have a seat at the table for marketing efforts and strategic business decisions. Owners are the boots on the ground who see customers everyday, and provide key insights about customers and their needs. This, enables us to tailor marketing efforts to suit your local customer base while still adhering to the broader brand guidelines.
Shared Values and Vision
Bosch maintains a strong alignment of values and vision between itself and our Bosch Auto Service Owners. This ensures that both parties are working toward common goals, such as brand growth and customer satisfaction, while respecting the unique contributions of each franchise location.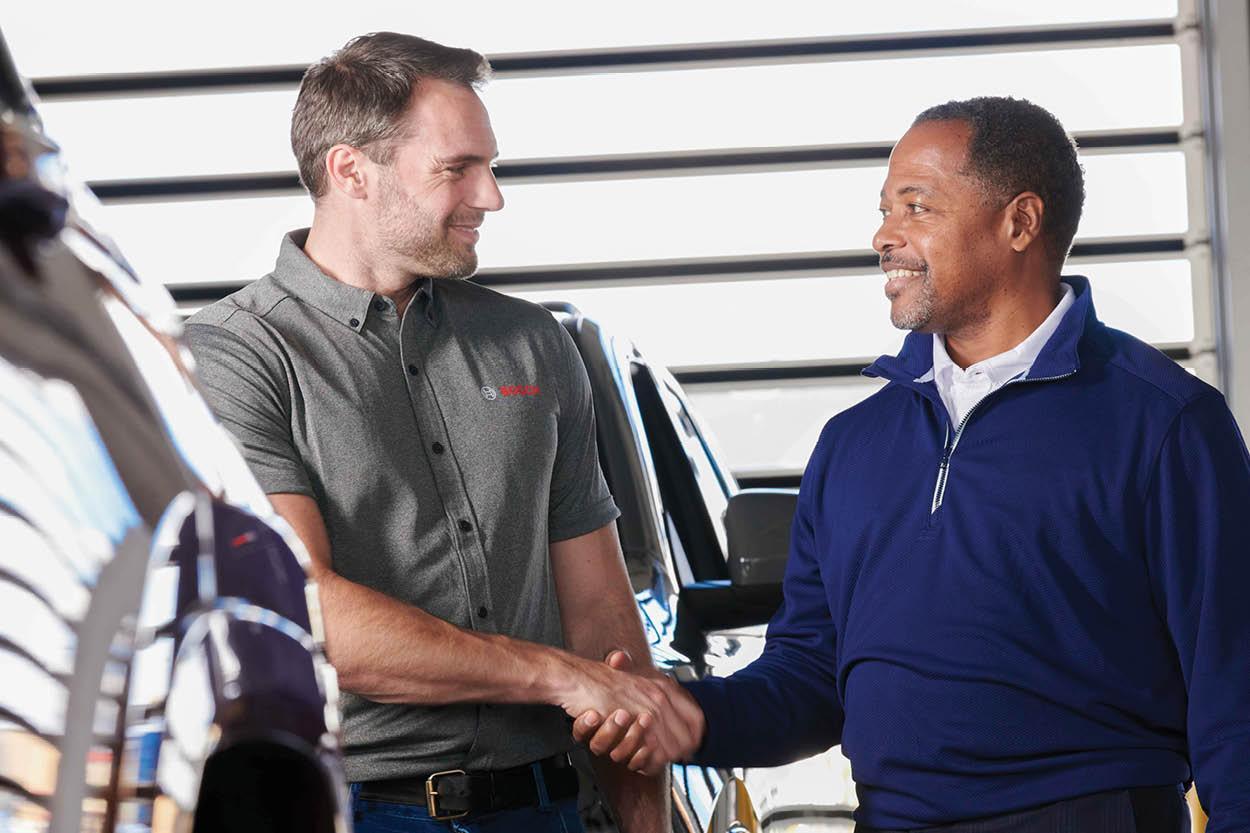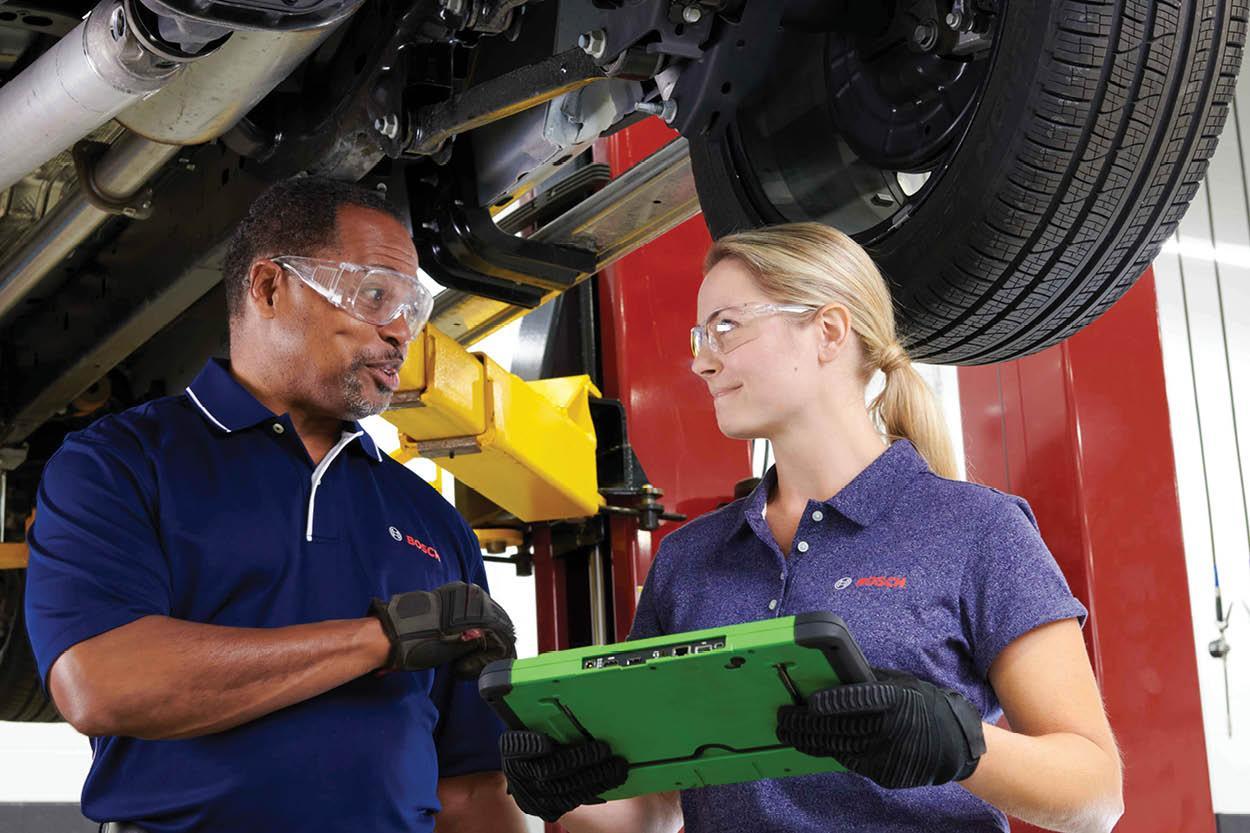 Collaborative Innovation
Bosch Auto Service encourages a culture of collaboration and innovation, where Bosch Auto Service owners are encouraged to share ideas, best practices, and feedback with Bosch and fellow locations. This approach allows for continuous improvement and adaptability in response to changing market dynamics.
The Benefits of Bosch Auto Service
Learn more about our shop solutions from marketing to business coaching. You receive all these benefits at your Bosch Auto Service franchise location.
Consulting
Boost your shop's efficiency. With Bosch Auto Service Consulting.
Marketing
Make smart marketing decisions with data-driven strategies.
Training
Keep your shop updated on the latest tools and technology with our intuitive training courses.
Digital Ecosystem

Enable your shop systems to communicate with our software integrations.
Partnerships
Have a competitive advantage with strategic partnerships.
Bosch Brand

Gain notoriety from customers and businesses by leveraging Bosch's reputation.
Still Have Questions?
If you want to learn more about how Bosch's brand recognition can benefit your shop, fill out the form above or schedule a call with a Bosch representative.